"The information science"
Mud logging is an interpretive science involving the detailed analysis of the rock cuttings and hydrocarbons carried to the surface by the drilling fluid. This valuable information helps the well site team and stakeholders determine the presence of oil and gas, reduce reservoir uncertainty, mitigate hazards, and optimize drilling efficiency. Our substantial in R&D and steadfast dedication to safety and competency helps ensure a reliable and repeatable level of operational excellence. This commitment to technological innovation forms the foundation of our industry-leading well monitoring, interpretation, and insight. DOS offer you .
Mud Logging
DOS is the industry leader in mud logging, focusing on drilling support and formation evaluation. Services that provide decision-ready information about well status and drilling performance are helping to drill best wells more efficiently. Critical decisions are being guided by timely and more accurate information on reservoir fluid composition, lithology to detect pay zones, well placement, and revealing reservoir connectivity and compartment utilization.
Pore Pressure Prediction
Understanding pore pressure and wellbore stabilities across a project, field or basin can bring significant advantages to exploration and well planning. From prospect evaluation to pre-drill to real-time drilling analysis, DOS uses software to provide an integrated pore pressure solution that helps exploration and production companies achieve new levels of risk reduction, cost savings and improved drilling performance.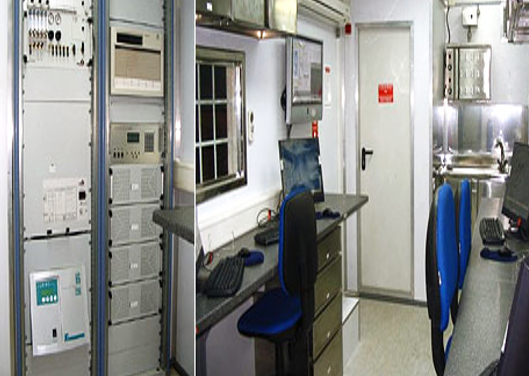 Early Kick Detection
DOS offer The EKD software detects wellbore fluid influxes and losses very soon after they occur by comparing the actual Flow Out to the expected Flow Out. The service requires the use of a quantitative Mud flow out sensor such as a Coriolis flow line meter. The software must be calibrated for each rig to ensure the expected mud flow out is calculated properly to account for rig heave, pipe movement and borehole ballooning.
GeoSteering Consulting
DOS Provides skilled and experienced GeoSteering engineers that assist the client with real time well placement, horizontal well landing and structural interpretation Our service fully supports Real-Time LWD-MWD acquisition and transmission.